Paul young - no parlez + the secret of association
The Grand Award Record Label was formed in 1955 in Harrison, New Jersey. The President of the label was orchestra leader Enoch Light. The label produced pop, jazz and gospel music. The subsidiary labels were Audition, Colortone, Command Performance and Waldorf Music Hall. Grand Award and all of it's subsidiary labels were acquired by Am-Par Record Corporation in October 1959. ABC-Paramount continued to use the Grand Award label sporadically at least to 1966. Enoch Light was head of A&R for Grand Award after the purchase by Am-Par.

The early Grand Award label was black with silver print, although some issues are known with maroon labels. This changed to blue with silver print. After ABC took over, several albums were reissued in a new 200 series using an orange label with black print.

The story and discography was developed using our record collections, The American Record Label Directory and Dating Guide, 1940-1959 , Schwann Catalogs from 1955 to 1976, a Phonolog from 1962 and discographical information on Spaced Out: The Enoch Light web site.

We would appreciate any additions or corrections to this discography. Just send them to us via e-mail . Both Sides Now Publications is an information web page. We are not a catalog, nor can we provide the records listed below. We have no association with Grand Award Records. Should you be interested in acquiring albums listed in this discography (all of which are out of print), we suggest you see our Frequently Asked Questions page and follow the instructions found there. This story and discography are copyright 2002, 2003 by Mike Callahan.
Find showtimes, watch trailers, browse photos, track your Watchlist and rate your favorite movies and TV shows on your phone or tablet!
Initially the first two singles, "Iron Out the Rough Spots" and a re-make of "Love of the Common People" had no success, but the third, a cover of the Marvin Gaye classic "Wherever I Lay… read more
The Extended Club mixes of "Wherever I Lay My Hat" & "Sex", the full version of "Love Will Tear Us Apart" and the Scratch Mix of "Come Back and Stay", which were all included on the original CD release, were not included on the 25th anniversary edition. However, In 2013 they were all included on the compilation album Remixes and Rarities .
Signature Theme 2 on various shows: My Twilight Dream [based upon Chopin's "Nocturne in Eb (, No. 2)"][aka: "Eddy Duchin Story" movie Theme: "To Love Again"]
The OPI takes the form of a carefully structured conversation between a trained and certified interviewer (ACTFL) or two interviewers (ILR) and the person whose speaking proficiency is being assessed. A ratable speech sample is elicited from the interviewee by a series of questions or tasks, which follow the established protocol. The speech sample is recorded and later independently rated by two certified testers.
One of the most assured debut albums of the mid-'80s, and one of the finest pop-soul confections of all time, No Parlez was the record that, following from the stellar success of Paul Young 's earliest hits, left him poised to dominate the remainder of the decade like no other vocalist could have. Three singles laid bare all that Young was so eminently capable of. "Wherever I Lay My Hat," a beautifully impassioned take on what was, in all fairness, never one of Marvin Gaye 's greatest performances, left mouths hanging open in awe; a meaty revision of Nicky Thomas ' "Love of the Common People" proved that the earlier performance was no fluke; and "Come Back and Stay" indicated that the boy wasn't only a great singer, he had access to some great originals as well. Add the idiosyncratic yowling of the so-evocatively-named Fabulous Wealthy Tarts backing singers, jabbing a wealth of seemingly meaningless refrains, yelps and cackles into the gaps around Young 's own vocal and, before it was even on the racks, it was clear that No Parlez was going to be an invigorating ride. And still it was capable of shocks. The title track was borrowed from former Slapp Happy art rocker Anthony Moore 's "Industrial Drums" (from his Only Choice album) -- scarcely the kind of role model that Young 's apparent drive for pop superstardom normally looked towards, while Moore 's erstwhile bandmate Dagmar Krause surfaced elsewhere, to layer mystifyingly Euro-flavored vocals over a deeply soulful version of "Love Will Tear Us Apart." Yes, that "Love Will Tear Us Apart," a song still so draped in the martyrdom of Ian Curtis that to even think of revising it was regarded as sacrilege in some quarters. Young did more than that, though, he reinvented it. As a whole, the album does not live up to its greatest moments -- once past that so-superlative "Love of the Common People," side two lags badly as it heads towards the nadir of the closing "Sex." Breathtakingly original in small doses, Laurie Latham 's production (and the Wealthy Tarts ' keening) both lose their appeal after a while. One cannot help, too, but wish that the regular single mixes of the hits had been replaced by the superlative 12" mixes that accompanied their original release -- "Come Back and Stay," in particular, is up there with any Soft Cell or Frankie extension in the annals of classic 12"s. But though it's not flawless, still No Parlez is fearless and, looking back over Young 's entire career (so far), one can only wonder how it all went so wrong? He could have ruled the decade like no other Brit of his age. Instead, the back cover photo simply makes him look like the younger brother of one of the guys who beat him to it. And you can bet Robert Smith wasn't expecting that!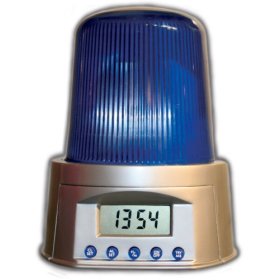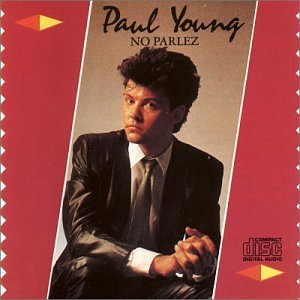 uiexp.stitchesoflove.us